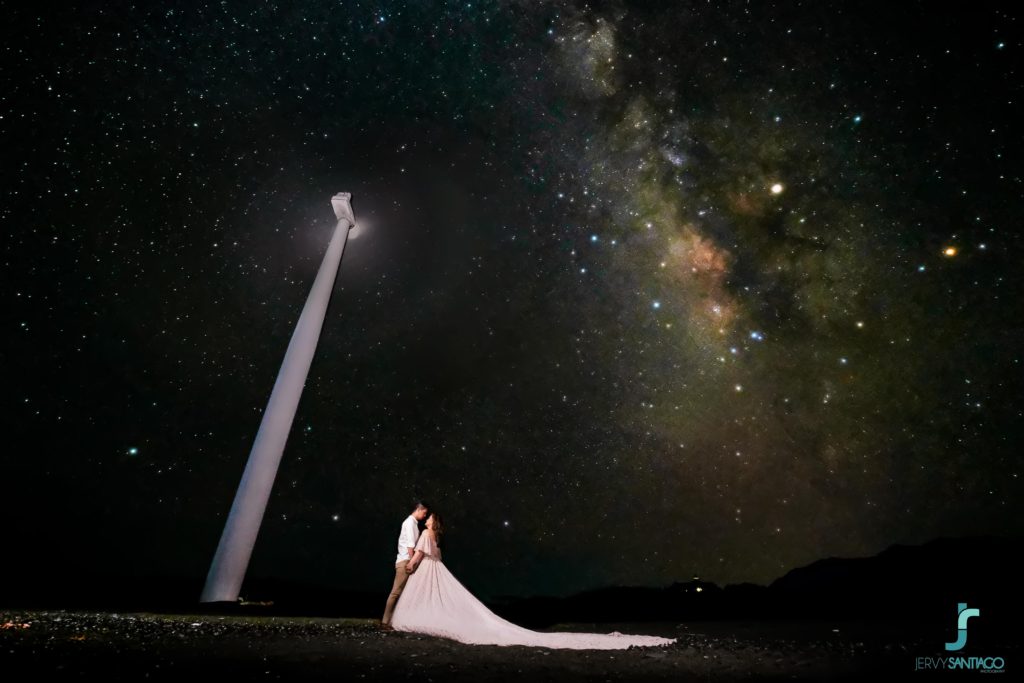 You've probably already seen Ken and Mari's epic engagement video, and I have sung praises about the couple and the team I shot it with. It's one of my more memorable shoots to date, and it's due in large part to the cooperation of the couple, their gameness in everything so we were able to get as much material as possible (I mean we shot straight from the airport at 2:30 AM!). Everyone moved efficiently and it's such a blessing to work with everyone.
This efficiency and cooperation carried on throughout their wedding. It's great that we were all very comfortable with each other so that I already know what moments to watch out for and how to direct them. Like I said in the past, part of the Jervy Santiago experience is bringing out the inner models in my clients by helping them pose and just making them comfortable in the situation. Everything results in natural-looking, gorgeous shots. And Ken and Mari trusted me 100%, which I will always be thankful for. We even had a super fun post-nuptial shoot. As with everything involving this couple, it was epic.
Hope you enjoy the photos! Show some love by commenting and heart-ing away!
Venue: Richmonde Hotel Eastwood / Immaculate Concepcion Cathedral Cubao / Glass Garden
Wedding Planner: MCC Events by Mayette Cinco Cinco
Make-up: Toni Aviles
Bridal Gown: Mel Orlina Couture
Groom's Suit: Paulo Lazaro Design
Entourage Gown: Weddings by Desino Dulce
Entourage Suits: Onesimus
Wedding Invitations: Print Divas
Wedding Misalette: QP Designs
Florist: Lara's Flowershop
Event Stylist: Amante Fleurs
Bridal Cake: Abby Nantes
Emcee: Portia Trinidad
Wedding Singers: Project Mismo
LED Wall: Metrotech
Photobooth: Grab Pix Booth
Video: Spaceman.Inc by Peter Frac
Shot alongside with Ole Maniquis, Jeff Cadiz and Joseph Rudio