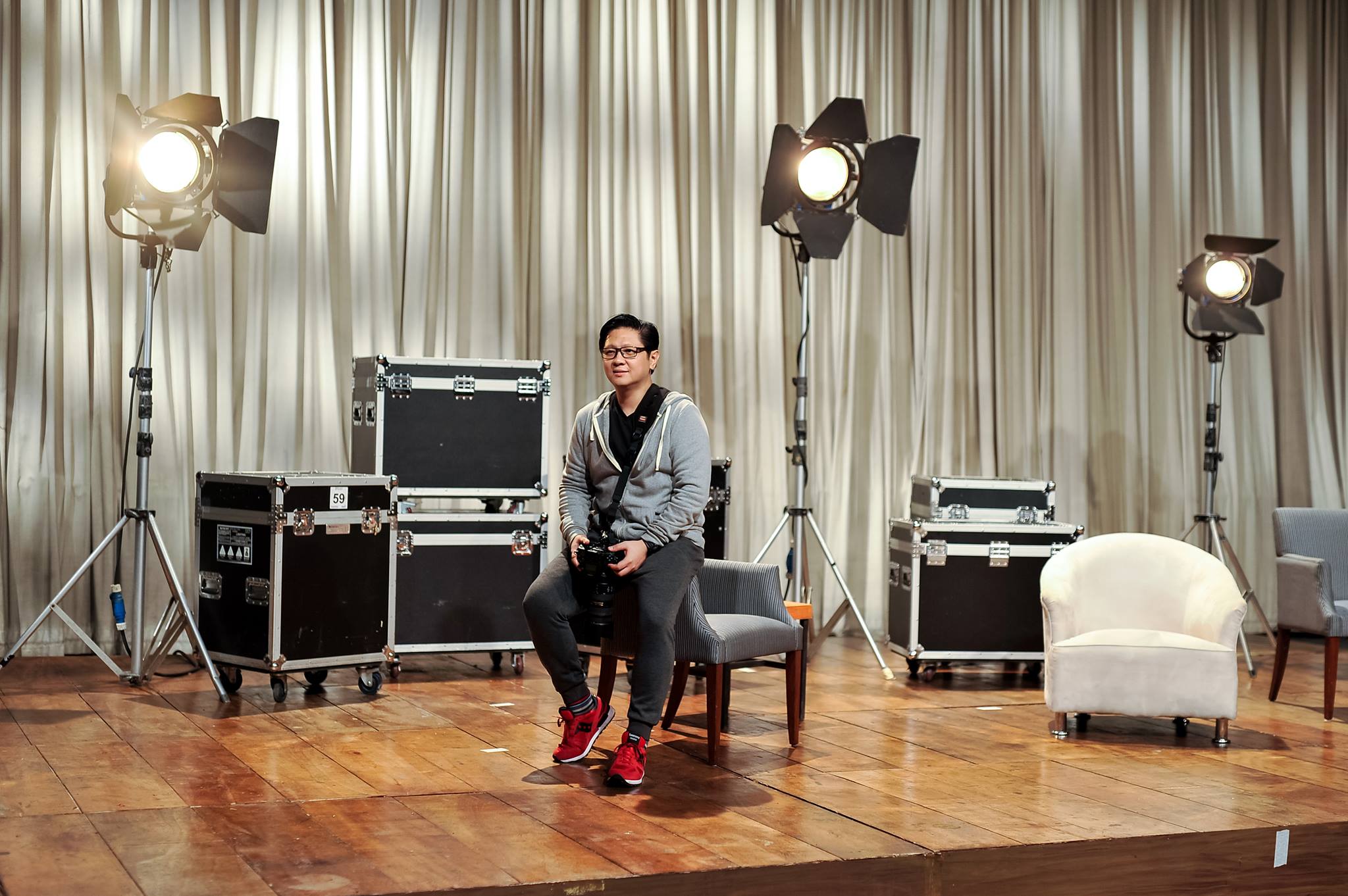 JERVY SANTIAGO
Jervy Santiago is one of the country's most talented photographers, covering weddings and special events, as well as advertising shoots.
He has perfected his unique cinematic photography style that transforms every shot into a work of art. He is adept at both indoor and outdoor shoots and is well-versed in different lighting techniques,
Apart from being a gifted photographer, Jervy is also a good art director, calling the shots and setting the general mood for the outcome of the shoot. But perhaps his greatest talent is his ability to make his clients feel comfortable enough in front of the camera – never forcing them to do anything they're uncomfortable with, and instead makes an effort to have a positive and genuine working relationship with them. It's what makes #TheJervySantiagoExperience very effective and unique.
VERSATILITY
Jervy's experience in both indoor and outdoor photography has brought him clients from both the world of advertising and weddings.  He is a favorite among showbiz personalities, and is actually a regular contributor for Yes! Magazine. This is mainly attributed to his expertise in handling studio lighting and ability to work with minimal props.  One would often see his works on billboards along the Metro's main thoroughfares.
On the other hand, Jervy's wedding clients would surely attest to the fact that he can play and maximize all available elements during the time of the shoot. For those who have a trained eye, they will see the difficult techniques that he applies even to the simplest looking of shots.
CREATIVITY
There is no better proof of his creativity than his fantasy pre-nup shots. Jervy pioneered the "green screen" technology in the wedding industry. This allows couples who have a more active imagination to think of extraordinary concepts that normal settings wouldn't be able to do justice.  Jervy and his team work tirelessly to achieve such pegs by combining intricate styling, amazing shooting, apt lighting and unbelievable graphic design.
EASE and HUMOR
Probably his best trait, Jervy has the inherent talent of making his subjects feel at ease. His approachability, sense of humor, and happy demeanor, made him a favorite amongst VIP's who are generally hard to please.  On the other hand, a lot of his brides attest to the fact that he made them feel like a celebrity on the biggest day of their lives.  By doing this, his clients feel more relaxed, resulting in shots that do not show a trace of hesitation.
"Shooting is one thing, aesthetics is another thing. Always remember that doing wedding photography is not about the photographer, it's about the wedding, the couple, the clients. We still have to give what they want, and not force what we want unto them. We may pitch an idea here and there, and if they are up to it, we start off from there.  Clients' personalities vary from one to the other, and as a photographer, I have to find a common ground to infuse their personalities with my art.  In the end, the final photo should be about their story."  – Jervy So Santiago –
"walk by faith, not by sight" 2 Cor. 5:7